Ranking of Face Serums That Will Banish Broken Capillaries From Your Face. 5 Best Products
The main task of a serum for broken capillaries is to protect, strengthen and improve their elasticity. Why? Simply in order to prevent "spider veins". But how will you know that a face serum you're looking at is the best for your complexion? You will know it by reading this article!
Problematic couperose skin
If your skin is constantly reddened and when it keeps showing new blemishes like spider veins, then you know how hard it is to satisfy and relax it. Without doubt, this is one of the most challenging skin types of all because it needs you to be gentle and use only the mildest cosmetics. Why is that? Because the majority skincare products, which are formulated with regular ingredients, often leave couperose skin irritated.
How should you care for couperose skin to prevent a reaction?
Choosing the right products – face serums, creams, tonics , etc. – is the key issue. You need to use only lightweight and natural formulas that are free from potentially irritating substances like alcohols, parabens, phthalates, fragrances and colorants. The secret of irritation-free couperose skin care is a good anti-redness face serum. It's lighter than a cream, works inside the skin and, on top of that, is full of nutrients that soothe and boost defense mechanisms in the skin.
We have a few offerings for you that will turn your daily skin regimen into a sheer pleasure. Here are the best face serums that will banish broken capillaries from your face!
BEST FACE SERUMS FOR BROKEN CAPILLARIES
1. Nanoil Anti-Redness Face Serum (50 ml)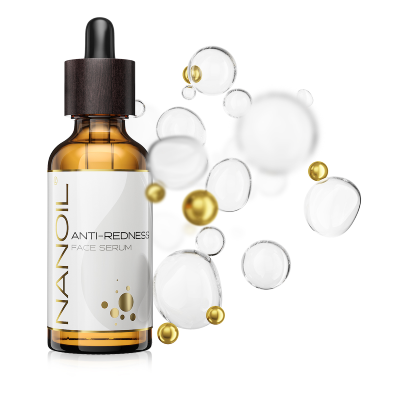 Key ingredients: horse chestnut extract, linden extract, hops extract, Boerhavia Diffusa extract, vitamin B3, lecithin
The first place is taken by Nanoil Anti-Redness Face Serum, which is a treat for those who like luxurious – but budget! – products. Nanoil cosmetics are often recommended by celebrities, mostly because these beauty products take skincare to a whole new level. The same applies to the latest anti-redness serum that delivers exceptional results.
Owing to the intriguing blend of plant extracts, the formula makes skin smooth, soft and glowing; but most of all, it soothes irritation in a speedy fashion. Nanoil serum also reduces inflammation, erases facial redness and brings almost instant relief. Anti-redness serum brought out by Nanoil eliminates spider veins from face and brightens pigmentation spots for clear appearance. It just needs to be applied regularly, once a day at bedtime. That's simple!
For more information visit – www.nanoil.us
2. Dior Capture Youth Redness Soother Serum (30 ml)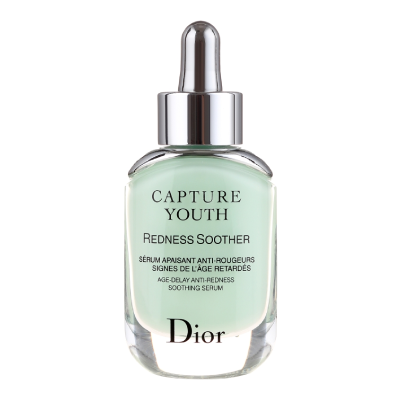 Key ingredients: vitamin E, bisabolol, hyaluronic acid, iris root extract, cotton extract
Can you use Dior products if your skin is reactive and prone to redness? Sure you can, provided that you have a bigger budget. Then you can reach for the serum designed for sensitive and redness-prone skin like Capture Youth.
In 79% it's composed of naturally-derived ingredients. The blend of extracts, vitamins and extra substances makes it a good soothing serum for blotchy skin. It doesn't only relieve triggered skin but it also improves its appearance by minimizing rosacea, erasing discoloration and reducing broken capillaries. There is also another reason why this face serum is good for skin in general – it has an antioxidant effect and prevents ageing.
3. Exuviance AntiRedness Calming Serum (30 ml)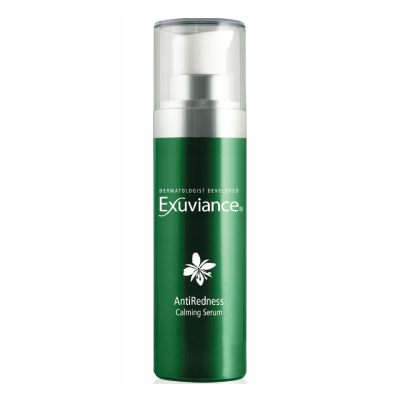 Key ingredients: caffeine, zinc, bisabolol, horse chestnut extract, willow herb extract, licorice extract, white tea extract, sea algae extract, lactobionic acid, peptide complex
That's apparently one of the most popular face serums for couperose or redness-prone skin. Exuviance Anti-Redness Calming Serum is used for in-office treatments. There is just one red flag that we need to draw your attention to – this is currently one of the costliest face serums on the market.
It offers a combination of plant-derived substances mixed with cutting-edge ingredients developed in the brand's laboratories. This is why the serum is so good at improving the health and appearance of the skin in a single step. It deals with inflammation and irritation, and prevents imperfections by erasing them from the skin's surface (includes the removal of facial redness and broken capillaries). Thanks to Exuviance anti-redness face serum, skin is moisturized, relaxed and better-looking.
4. PCA Skin Anti-Redness Serum (29,5 ml)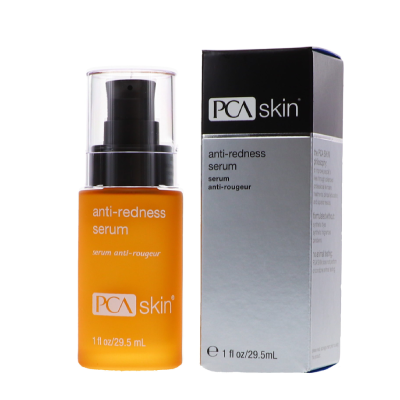 Key ingredients: a blend of brown and red algae, caper extract, bisabolol, panthenol
What else can you apply to get rid of dilated blood vessels? For example, this popular in many countries PCA Skin serum for couperose, sensitive and redness-prone skin. This cosmetic is available in an unusual size. It has a lightweight formula and – unfortunately – also a high price.
This anti-redness serum brings relief, soothes irritations and improves the appearance of the skin. Thanks to marine and plant-derived extracts, the serum handles hydration, nourishes and repairs the skin, and that's why it can be used as a day face serum. Apart from its soothing properties, Anti-Redness Serum works also as a protective cosmetic that boosts skin's defense mechanisms and strengthens its natural shield that keeps the skin separated from irritants, e.g. sun, urban pollution.
5. SkinCeuticals Redness Neutralizer (50 ml)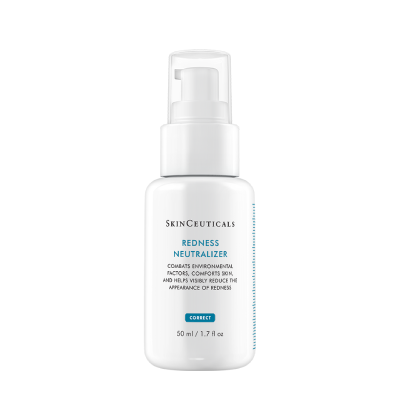 Key ingredients: peptides, Wallaba bark extract, glycerin, bisabolol
Redness Neutralizer that belongs to SkinCeuticals is another highly-rated face serum for couperose skin. As the name suggests, this is an ideal product to deal with facial redness caused by rosacea or dilated capillaries. The poor availability doesn't work to this serum's advantage.
Once you manage to get this serum, the effects won't let you down. Thanks to a few common ingredients, the serum strengthens and regenerates reddened skin, as well as it soothes irritations. This offering is recommended to deal with inflammation and relax the skin at home. The lightweight and cooling formula leaves a pleasant sensation on the skin. To see the difference, which is smooth, moisturized and glowing skin, you need to use the serum for a longer period of time.